Vice President of Business Development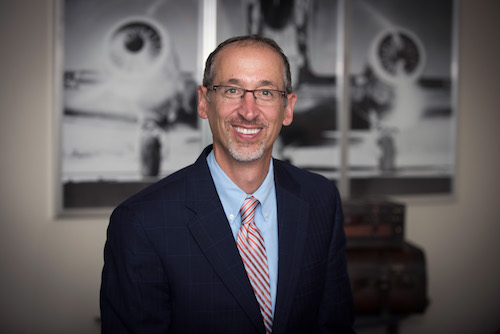 A big part of Integra Optics' commitment to our customers is developing new products and sharing information with our peers to help them keep their networks up and running. Dave Vener is spearheading some of these efforts with new communication initiatives.
One of these marketing projects is the Integra website. The site was recently redesigned to provide a practical tool for our customers and industry partners to educate themselves on network trends and innovations that they can apply to their own networks. Dave has also been involved in developing educational videos to help our clients learn what's happening in the industry related to optics and uptime. And finally, Dave supports our product development efforts, looking for new and related product opportunities that contribute to our customers' success.
Dave began his career in the printing industry. He helped grow that business from $300,000 to $3,000,000, and transitioned the business into a full-service marketing agency, the fifth largest marketing firm in the Capital Region. One of his greatest strengths is recognizing business opportunities and helping organizations develop strategies for growth. He brings that entrepreneurial, problem-solving spirit to Integra, along with a commitment to serving our customers' network needs.
Some of the highlights of Dave's career include:
National recognition as a speaker and presenter on marketing topics, including web design and development, marketing automation technology and healthcare marketing strategy.
Certification as a graduate for Michael Gerber's E-Myth Business Coaching Academy.
Over 14 national awards for advertising and marketing, including gold in the Aster Awards, and the Graphic Design USA Health & Wellness Design Awards.
Board memberships: Entrepreneurs Organization, President 2014-2016; Alliance Worldwide Investigation board member, Vascular Birthmark Foundation board member, Sydney Albert Jewish Community Center-board member
When he's not helping our customers achieve maximum uptime, Dave enjoys time with his wife Jen, and three daughters; Sarah, Leah and Rachael. During the winter, he can be found in North Creek, NY skiing at Gore Mountain. During the summer, Dave spends his time, golfing, biking and hiking in the Adirondacks.