President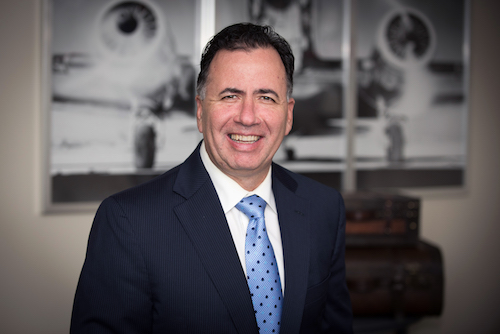 Running a company that's recognized for innovation, product reliability, technical expertise and personalized customer service takes a special type of person. They need an understanding of technology, manufacturing, partnerships and distribution. It also requires being 100% focused on uptime. And that pretty much describes Jim Pascarell.
His career is highlighted by rapid sales growth, cost-effective production solutions, and long-lasting customer and partner relationships. He brings these unique talents to Integra Optics, where he is a driving force in manufacturing the industry's most reliable optical transceivers.
As president of Integra, Jim strives to ensure that every department runs flawlessly. Every day, he focuses on removing obstacles so that the Integra team can serve our clients, and help them turn up services faster, build out networks to remain competitive, and keep their networks up and running. He works diligently with our vendors and manufacturing partners to ensure that we get the high quality raw materials we need at competitive pricing.
Prior to joining Integra, Jim was president of nfrastructure, one of the largest VARs/network integrators in Upstate New York, where he oversaw the company's strategic direction and day to day operations. Before that, he was responsible for driving operational efficiency and new customer acquisition strategies for CMA, and managed sales and operations at CedarCrestone's North America public sector practice. He joined Integra as a vice president in 2017 and quickly advanced into the role of president.
Jim has many professional accomplishments to his name:
He is known for growing companies; he grew one company from 28 employees to 1500 and another company from annual revenues of 30 million to 120 million.
He has served on many boards, including the Center for Economic Growth (CEG) and the Institute for Human Resources Management (IHRM).
Jim is also an adjunct professor and provides mentorship to college and MBA students.
When he takes a break from his everyday responsibilities at Integra, Jim enjoys working outdoors, golfing, hiking and spending time with his kids and family.