Director of Engineering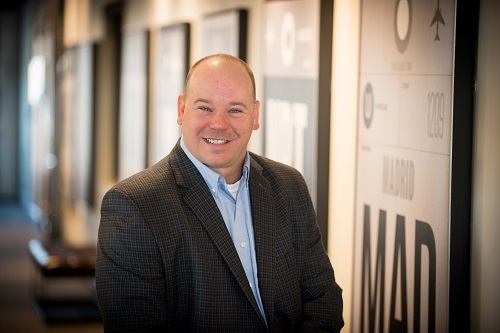 Jon Zatlokowicz spent 23 years traveling the globe as a Naval Nuclear Electrician before he planted his roots at Integra Optics. We couldn't be happier that he did. In three short years, Jon transitioned from a member of our sales engineer staff to the manager of a dynamic engineering team.
In this role, Jon and his team work closely with sales and other Integra teams to identify the pain points of our new and existing clients and then provide the best technical solutions to help keep their networks up and running. He's also involved with product demonstrations, answering technical questions, contributing to proposals, determining new products, and continuing to help meet our clients' business needs.
Jon fits right in at Integra Optics— a Veteran-Owned Business that's committed to hiring vets. A retired Naval Officer, he worked directly with several high-ranking Naval Officers leading high visibility projects throughout his career.
Among Jon's accomplishments are:
Selected by several hundred Naval Officers to receive the Peer Leadership Award aboard the aircraft carrier USS Harry S. Truman.
Received a Navy Commendation for his assistance during the Fukushima Nuclear accident in Japan after the typhoon.
Took on several leadership roles for communications, electronic and electrical system projects on board a submarine, an aircraft carrier, and at a nuclear reactor training site.
When he isn't helping our customers achieve maximum uptime, Jon enjoys watching his daughter compete in one of her many sports. He also works on construction and remodeling projects at home or for his friends.