Meet Jeff Neet: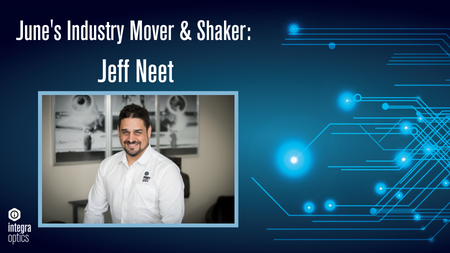 Q: What's your role at the company, and how do you contribute to uptime?
A: I am the Facilities Manager here at the Latham offices. I actually wear a lot of different hats on a daily basis. From fixing doors to supporting our robotics move to their new state-of-the-art home and making sure they were wired properly and ready to give our customers the fastest service in the industry. My goal when I come to the office every day is to make sure every employee is able to do the work they need to do and that we are functionally operating as efficient as possible.
Q: How long have you been with Integra? 
A: My one year anniversary at Integra is actually coming up this month on the 12th! My time here has flown by.
Q: What is your favorite app to use and why? 
A: Definitely the camera. I am always taking pictures of something; projects I am tackling at work, my motorcycles and all of the volunteer experiences I am involved in with the American Legion.
Q: If you could have dinner with anyone in the world, dead or alive, who would it be? 
A: My Father, Larry Neet. He passed away when I was 27 and never got to see me become successful.
Q: What excites you most about where the industry is headed? 
A: I am on the ground floor of this industry daily. I love to see how all of our departments are helping to drive our industry forward. I see the ins and outs of each component of this industry which has been so great to be apart of.