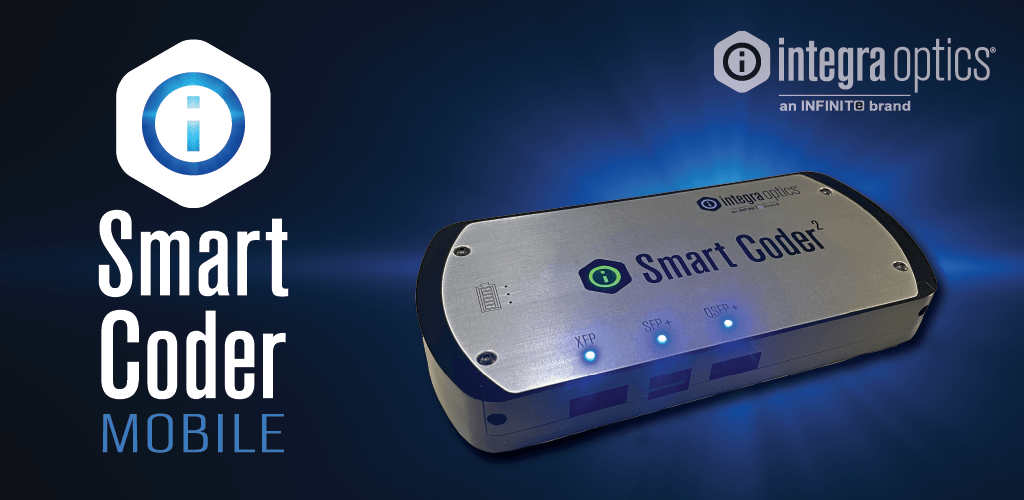 Integra Optics is your trusted partner, dedicated to responsiveness, quality, efficiency, and providing you the tools that let your business pull ahead of the pack. That is why we're very excited to introduce our newest addition to our suite of Smart Coders; the Smart Coder 2!
Integra Optics' suite of Smart Coders enable you to get the most from your transceivers. They allow for quick access to transceiver diagnostics, platform recoding, and frequency tuning in all the most popular form factors that you have in your network. Being able to spot check transceivers while you code them for use makes deployments and service restorations faster and makes your transceiver sparing as cost-effective as it can be. Also, being able to set the channels of standard DWDM tunables (Integra, third-party, and OEM!) lets you utilize your stock with the most versatility, even where optic tuning is not platform supported.
Take the Smart Coder Anywhere
We're taking things to another level with Smart Coder 2. All this functionality is easily accessible anywhere, with the freedom of the Smart Coder 2's Bluetooth connectivity. On the pole, at the customer premise, in the aisles of the datacenter, or anywhere that opening a laptop was a hassle in the past is no longer a bother. You can still connect the SmartCoder 2 hardware to your laptop with the included USB cable, but shifting over to Bluetooth now allows you to use your PC, or IOS and Android devices as well!
All the formats supported by our original two Smart Coders are supported by the Smart Coder 2, as well as the higher bandwidth future-focused QSFP-DD transceivers.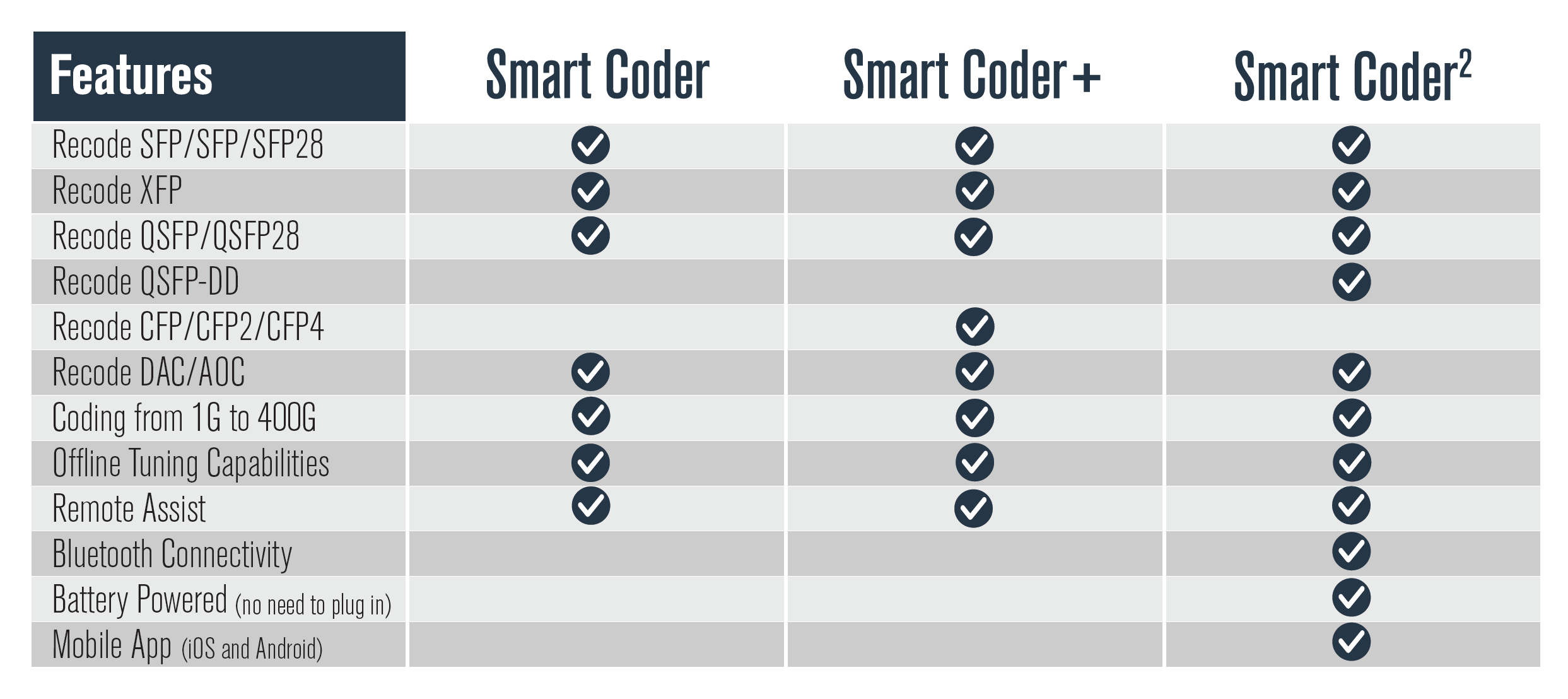 The Smart Coder 2 weighs in at less than a pound, letting it travel easily at your hip or in your bag. At the same height and width of the original Smart Coder and just a bit longer, it's really portable. That little bit of extra length houses an 18.72Wh battery that will get you about a day's worth of practical working with high-power transceivers and over a week's worth working with low-power optics. The unit charges via USB and can be recharged in under six hours, depending on the output of your USB port.
The SmartCoder 2 comes with a high quality USB A to USB C cable and a durable nylon carrying case.
With the Integra Optics Smart Coder 2, adding an unprecedented versatility and portability, you can keep your operations nimble, disaster responses timely, and new build-outs lightning fast. Talk with an Integra Optics account executive to learn more and order yours today!