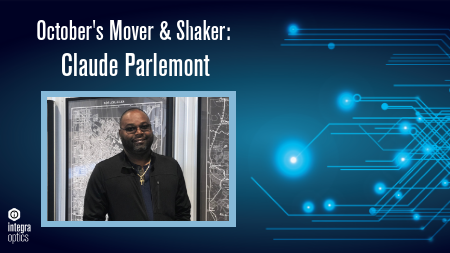 Meet Claude Parlemont
Q: What's your role at the company, and how do you contribute to uptime?
I'm an IT Engineer/Engineering in both departments. My main focus is to build parts in our database system and work with Software when we encounter an issue with the database. Once I have downtime, you'll catch me doing IT tasks and fixing minor/major network issues.
Q: How long have you been with Integra? 
I've been with Integra for 9 months! I've enjoyed the people I have been able to work alongside and really have grown as a professional.
Q: What is your favorite app to use and why? 
Spotify is my favorite app to use. I have all my favorite Haitian Kompa, R&B, Reggae, and Reggaetón music downloaded.
What's one of your favorite things to do outside of the office ?
I love hanging out with my sons (Jayden & Elijah). I enjoy teaching math and helping them with their homework. On weekends, we do a lot of drawing, reading, practice math, and dance to Haitian Kompa. When my sons are asleep, you'll catch me writing and learning new computer programming languages.