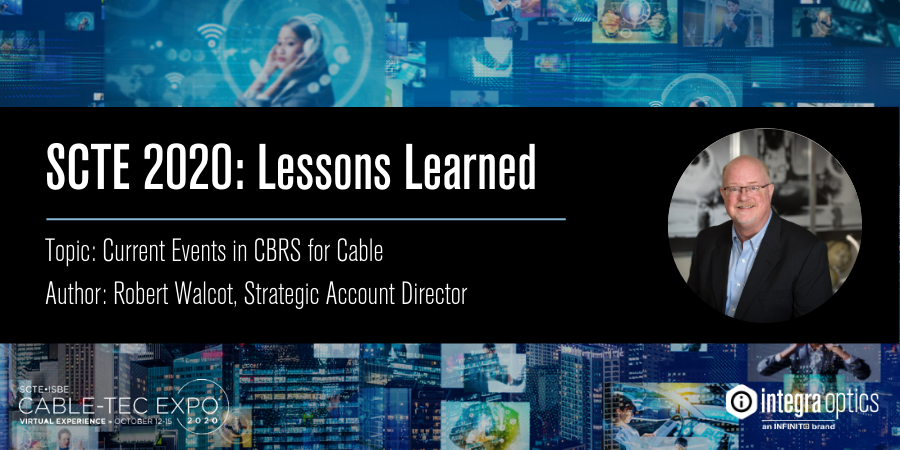 Yesterdays session offered excellent insight into the use of CBRS for Cable companies, especially at Charter. Both Mehmet Yavuz from Celona and Ahmed Bencheikh from Charter offered their knowledge and experience with CBRS to date. The advent of 5G technology, together with CBRS and private LTE/5G, introduces new options for an MSO's enterprise customers. The FCC's decision to make the Citizens Broadband Radio Service (CBRS) spectrum band available for unlicensed use in private LTE/5G networks managed by individual enterprises extends those options, for a potential wireless tapestry comprised of WIFI, private LTE/5G mobile networks using CBRS, and public LTE/5G services.
For cable companies embracing 4G and the transition to 5G, CBRS is a logical move that easily and inexpensively increases or adds layered coverage for their client base whether it be for home or Enterprise focused. The beauty of these specific digital transformation projects is the fact that they offer significant higher bandwidths with very low latency.
The sweet spot for revenue is focused on Enterprise opportunities because CBRS works well in tandem with WIFI and Private LTE. These technologies working together improve powering, coverage area, technical coordination plus enable the carrier to offer SIM credentials, service slices and guaranteed SLA's. CBRS in conjunction with Private LTE is interference free which for Enterprise clients is a huge plus! This opens the doors to real world applications in Enterprise verticals such as Healthcare, Logistics, Enterprise campuses, Transportation and Higher Education.
Another plus of CBRS is how the architecture will be integrated into the cable plant. CBRS is ideally suited to be deployed over the existing network which significantly reduces costs for the cable companies. Use of antennae and relevant accessories for cable companies is currently available with key equipment identified in use as Pole Mounted, Strand Mounted, Rooftop Mounted, Ground Tap and Multi-sector for large venues such as Arenas.
The introduction of CBRS at cable companies clearly opens doors to improved wireless coverage and revenue opportunities at a reasonable cost of integrating the technology into existing cable plant. Looks like a win/win to me!