Direct Attach Cables (DAC) and Active Optical Cables (AOC) are growing in popularity as data center and enterprise usage increases. Integra's DACs and AOCs can help turn up your networks faster and keep them up and running.
Both options are plug and play, available in a variety of configurations to meet your network requirements and coupled Integra, you have the best combination in the industry.
More than just a cable
Networks today require higher performance from network cabling, as well as cost effective connectivity. Integra's AOC and DAC cables utilize optics that are made based on three guiding principles making them the best in the industry.
Interoperability, Reliability and Availability:  
100% interoperable across all OEM platforms
Coded and triple-tested by a team of optics experts and high-speed robots making Integra's optics 33 times more reliable.
AOCs and DACs are available on demand when you need them.
Key advantages of Direct Attach Cables
DACs contain a passive component and are used to connect one mobility access switch with another when forming a stack. DACs also provide a direct electrical connection between corresponding cable ends and have enough data rate for various applications and support higher data rates than a traditional copper interface, from 4Gbps to 10Gbps per channel.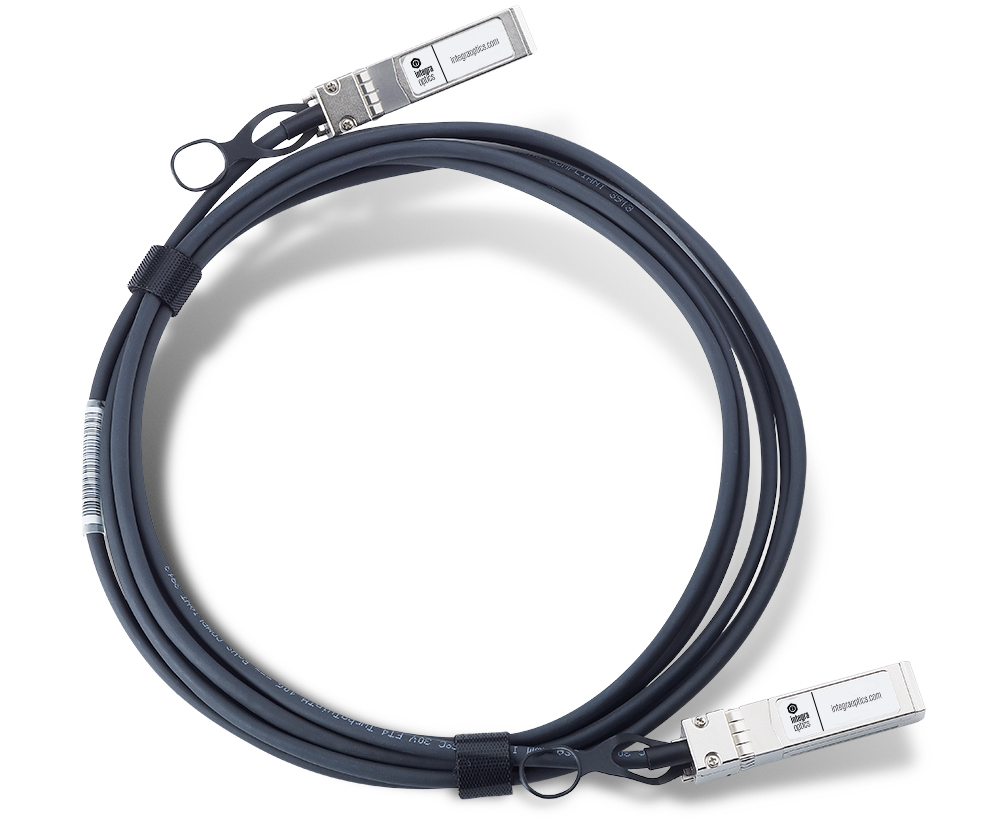 Here's are the advantages to DACs:
Cost Savings: When implemented in a large data center, DACs can significantly reduce costs over same length AOCs.
Lower power consumption: DACs cooling requirements are not strict due to their thermal design which lowers power consumption and decreases data center operating expenses.
Wider operating temperature: DACs don't produce heat thus making it a more versatile product that can be used in wider temperature ranges.
Reliability and faster transmission: The mean time between failures (MTBF) is about 500 million hours making them reliable with fast transmission. This MTBF makes DACs essential for data centers.
 Key advantages of Active Optical Cables
AOCs are lightweight in design and just like DACs, widely applied in storage area networks, data centers and high-performance computing connectivity's. AOCs use light signals and are not able to conduct an electric current thus making them immune to electromagnetic interference.
Here are the advantages to AOCs: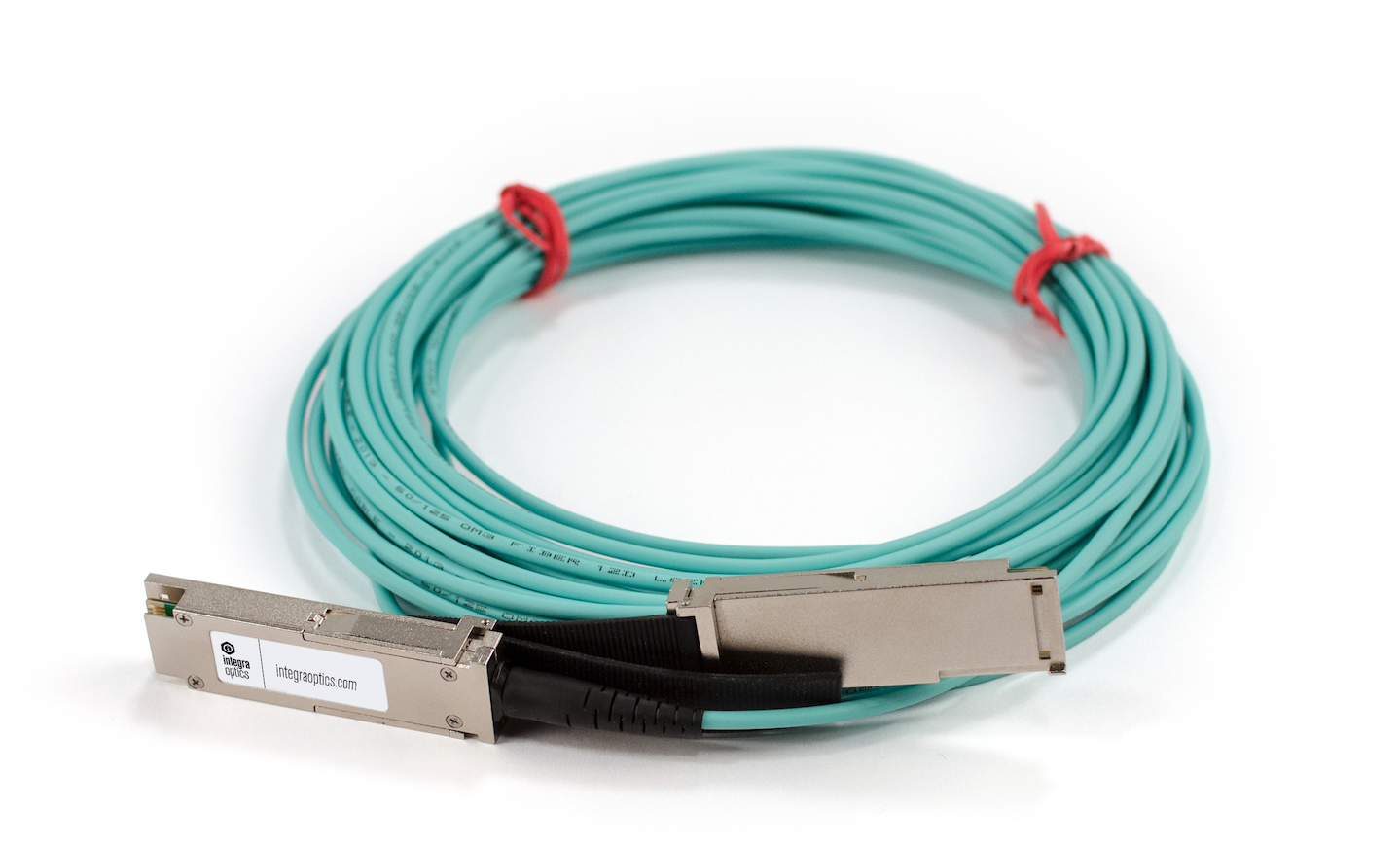 Greater Bandwidth: Without any equipment upgrades, AOCs have a throughput of up to 40Gbps with QSFP+.
Bend Radius: The cables of AOCs are thin and have a significant bend radius making AOCs the optimal solution if data centers don't have enough space for cabling.
Air-flow and cooling: Due to the AOC cable being thin in design, the switches will have more room for air flow and easy for cooling system.
Questions to ask your optics provider when choosing AOC vs. DAC.
What is the Application? Top of Rack, Middle of Row or End of row?
Media Availability. Do I have to run new cabling? Do I have patch cables on hand?
Power Consumption. Is power consumption a consideration?
Cable Management. How much space is available in rack and cable pathways for cabling?
How long are the connections between ports?
What is your budget for time and materials? What is your timeline?
Need more information about Integra's AOCs and DACs? Talk to one of our optics experts!