Manager of Software Programming and Development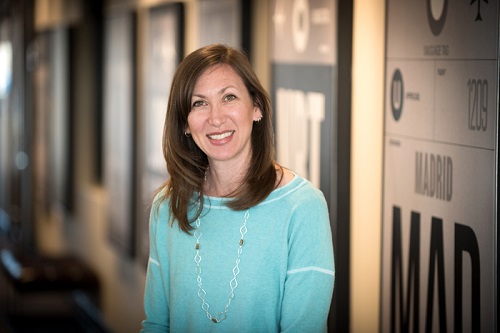 As a software developer, Marlena Miller practically wrote the book on uptime and software automation. She has been instrumental in the development of Integra Optics products like the Smart Coder, which gives engineers and field techs the ability to reconfigure transceivers for any network hardware. Marlena also heads a software development team and manages projects to meet the needs of our fast paced, growing company.
Marlena and her team created the Smart Coder application for Integra Optics' inbound testing and order fulfillment to ensure our inventory meets quality standards and every one of our optics is accurately coded, every time. Together, they've also developed the Smart Coder Engineering Support feature to remotely program optics that our customers need for their network, rather than waiting for a shipment of new parts.
Marlena's software development team played a leading role in designing and programming our state-of-the-art robotic fulfillment process. Integra is the first transceiver manufacturer in the Western Hemisphere to use high-speed robots to scale production, and Marlena's leadership and software development experience are essential to maintain our high-standards of testing and reliable coding.
Among the many professional highlights of Marlena's career:
Developed software for many unique industry-specific applications, including printer rasterization, ambient particulate monitoring, fingerprint recognition, vehicle emissions inspection, and now the production fulfillment of fiber optic transceivers.
Host of the Network Reliability episode [https://integraoptics.com/whats-up-network-reliability/] of our "What's Up" video series.
Earned a bachelor's degree in studio art and a MS in computer science before starting a career as a software engineer.
When she's not programing another remarkable solution for improved uptime, Marlena's shuttling her kids to soccer or baseball games or is spending quality time with her husband. She also enjoys the great outdoors either mountain biking, hiking, camping, snowshoeing, and cross-country skiing.