In the forty years since fiber optics were invented, more than 100 different fiber optic connectors have been introduced to the marketplace, each designed to lower signal loss, lower cost, or be easier to terminate. The next in our know-how video series takes a brief look at two popular types of fiber jumper connector ends.   

A wide selection of fiber jumpers – In stock and ready to ship
Fiber Optic Jumper Cables, also known as fiber optic patch cables or fiber optic patch cords, are in stock and ready to ship. We have a variety of types including single-mode and multimode with factory-terminated connectors. Our standard lengths are 1, 3, 5, 7, 10 and 15 meters. Call us for custom lengths and emergency orders. Click here to view the complete fiber jumper catalog!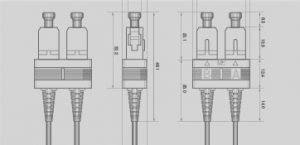 Integra Optics Cleaning Kits
Our cleaning kits are designed to help field techs clean fiber networks quickly, reliably, and affordably. These cleaning supplies provide optical-grade, lint-free cleaning wipes, non-flammable and non-hazardous cleaning solution, high-performance cleaning sticks and connector cleaning clickers. All materials are non-flammable and meet TSA guidelines. Cleaning kits are ready to ship. Click here to view the full product catalog!
For more information about Integra Optics cleaning kits and fiber jumpers, please contact our sales team or call us at 877-402-3850.