The Choice is Yours.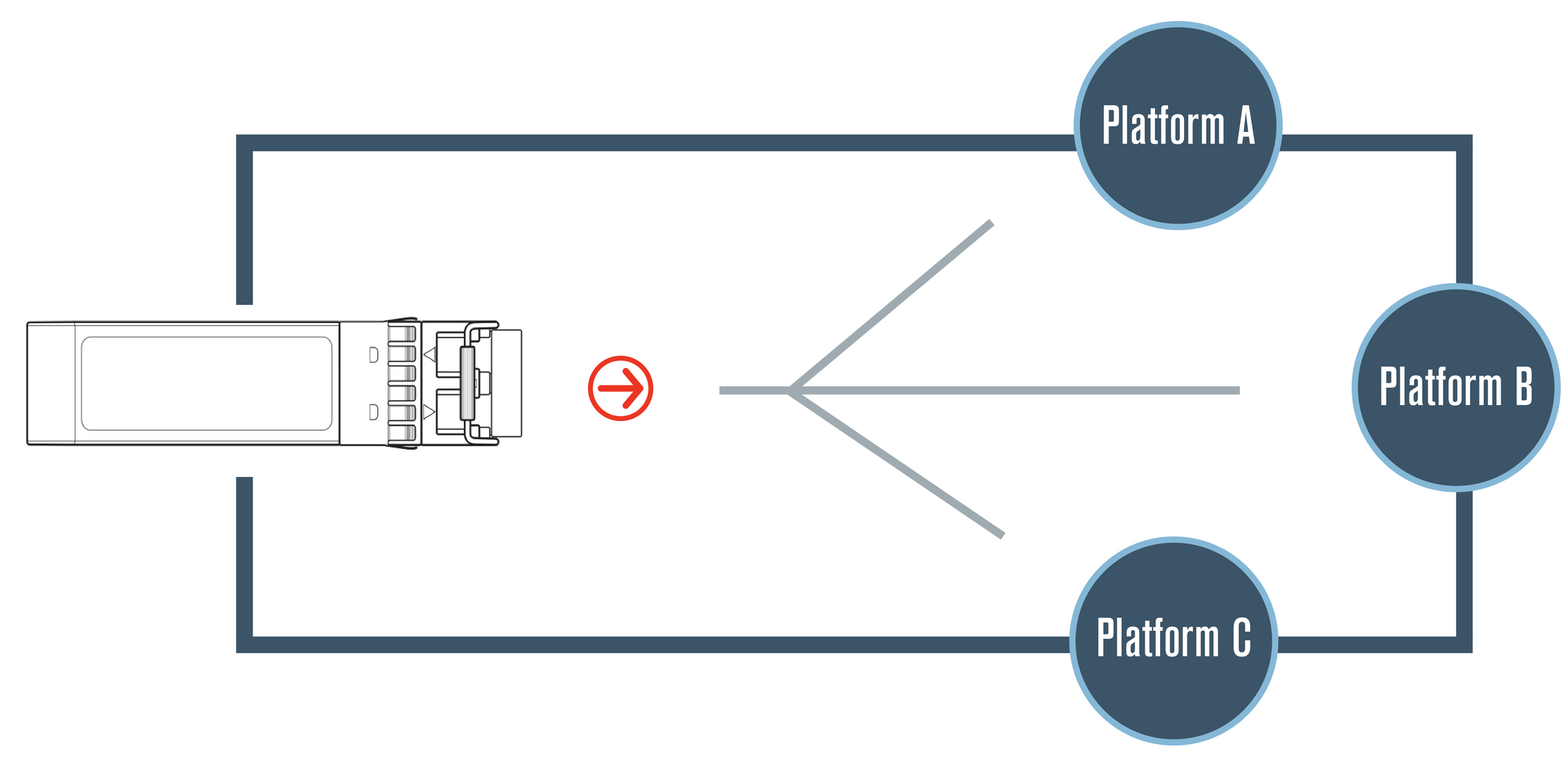 There's another reason to choose Integra over the OEM for optics. When it comes to coding, some platforms go together like peanut butter and jelly. In these instances, it's possible to have coding that works across multiple platforms.
In unique situations where you are seeking a multi-platform solution, and your application/combination of platforms warrants it, our highly skilled team of network engineers will work with you to devise an optimal and advanced multi-platform solution.
All of Integra's one-to-one and multi-platform solutions can help you save costs and reduce sparing. Contact us to discuss if a multi-platform solution is right for you.